The island of Sardinia, off the southwest coast of Italy, has long been associated with a luxurious vacation in Italy. In the 1960s, Prince Karim Aga Khan IV developed this stretch of pristine coastline into a destination for those in the know. The fabled Costa Smeralda (with the famous Porto Cervo, Baja Sardinia, Poltu Quatu, Porto Rotondo, and Palau), in the northern part of the island, is a hub of star power.
But beyond the glitz and glamour of the north-eastern part of the island, you can go for and choose to plan your event, holiday, or both near the whitest beaches framed by beautiful dunes, with the crystal-clear sea. Or maybe stay in a boutique hotel discovering the local culture and enjoying the green mountains, forests, and peace of mind? Or combine it all and add a private yacht cruise?
Whatever your request is, we have a unique collection of event planning ideas&offers, wedding venues, luxury rent services, and properties throughout Sardinia, from hideaway Boutique Hotels to Family Resorts and Luxury Villas. And we will be glad to share it with you.
Your Exclusive Event or Dream Wedding in Sardinia
For the best memories it's the little touches as much as the grand gestures that make things special, like personalized arrival and holiday planning for all guests.
We take full care of your and your guests' stay on the island, before, during, and after the important event. Fully relying on your personal preferences.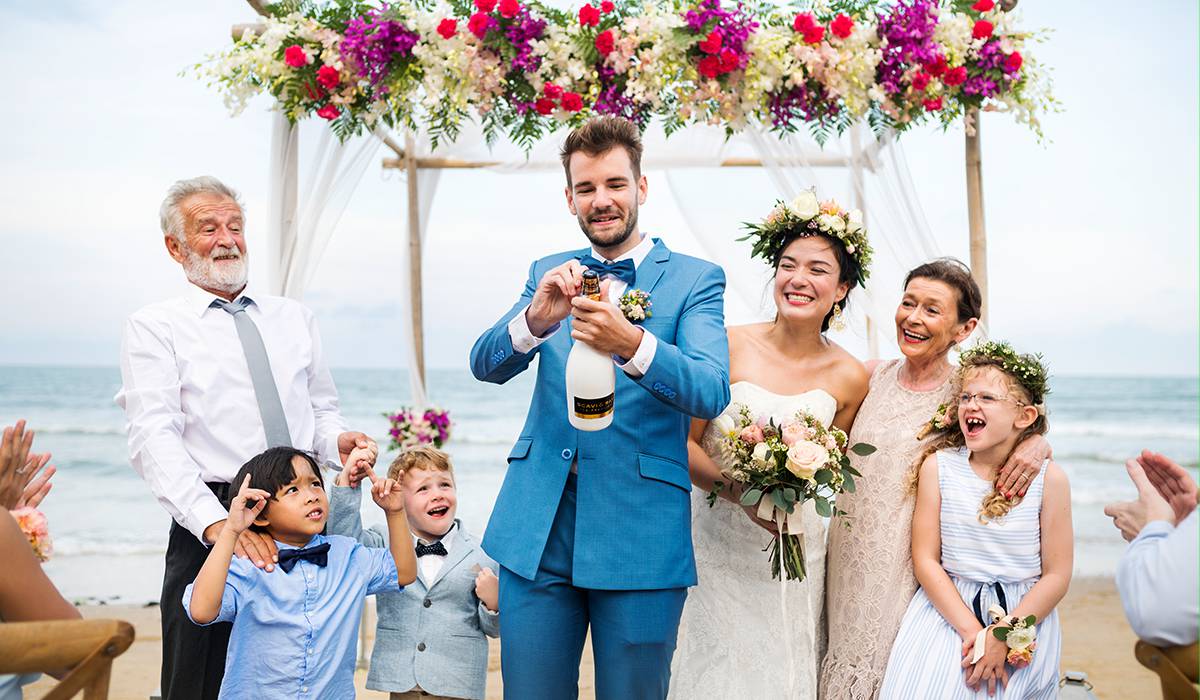 Our multilingual professionals and local partners bring their rich professional background and life experience together to create custom world-class events and life-lasting memories in the best hidden locations of Sardinia Island.
Northern punctuality with Italian taste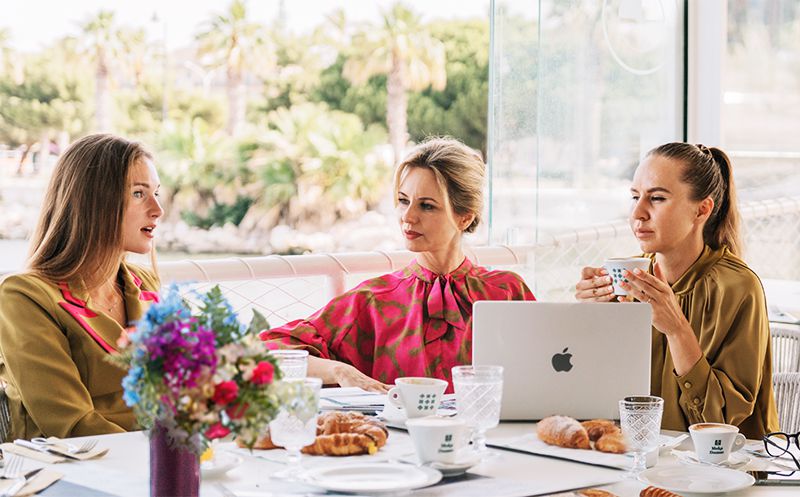 What differentiates our brand from our competitors?
We are the only ones in Sardinia, and most probably in whole Italy, who offer the organization of personalized celebrations ranging from a few days to a couple of weeks for all participants. Full logistics for everyone.

We enjoy «dolce far niente» outside of work!

2IN1 – Event&Holiday Planner
Multilingual event management team
Be sure you'll enjoy seamless service and attention to every small detail from the moment you send us your request till the time you come back home.
An official marriage proposal
During your romantic vacation in Sardinia
Any official registration of marriage is usually preceded by a formal marriage proposal. And the more romantic and prepared the context of this important event is, the more likely it is that you will hear those long-awaited "yes" from your partner.
SHOW MORE
We help you plan a perfect trip to Italy, full of romantic surprises, relaxation, and additional activities according to your common interests, organically fitting your surprise marriage proposal into it… Isn't it what many women dream of?
From our side, we guarantee a life-long, pleasant memory.
A pre-wedding exploratory tour
To feel venue-related details
While each and every wedding-related decision is extremely important, there are a few choices that have a greater impact than others. One of the biggest? The place. We invite you to spend your summer vacation a year before the event in Sardinia with pleasure and benefit.
SHOW MORE
In Sardinia, there are so many options to choose from, whether you're looking for a romantic spot "just for two" by the sea, a luxurious open-space restaurant, sea voyage on a comfortable yacht, or a quiet authentic location surrounded by Sardinian mountains.
To assure the success of such an important event, the best and most enjoyable way is to live and feel the possible environment of a future holiday together.
It will be enough for you to choose several possible scenarios for your future wedding and wedding holidays. Based on your preferences, we will compile an entertaining pre-wedding tour on the island, so that you can see, try, and feel the future important day, see each other's reaction to the luxurious landscapes, evaluate the best hotels and restaurants, choose your favorite location, and leave only the options that are 100% about you.
As a bonus, upon request we will help you find a perfect wedding dress from an Italian fashion designer, offering the best options from the premiere collections.
Luxury Wedding in Sardinia – the most important day itself!
Craft your unique luxury wedding in Sardinia together with a premier wedding planning agency
Spectacular receptions and parties in the finest Sardinian wedding venues personally hand-picked by our professional event planners.
Several months of preparation and a thousand thoughtful details are like a perfect puzzle of a unique wedding celebration! It doesn't matter whether it's a private wedding for the two of you or a grandiose family event – every second and millimeter — in the smallest detail – should be brilliant.
SHOW MORE
As for the celebration of your most important day, the only thing you need to do is to choose the locations and landscapes (that we will provide upon request) that match your biggest dreams, and our team will take care of the rest.
Depending on the format of the wedding and your preferences, we will suggest various photoshoot ideas in the picturesque surrounding locations, accompanied by first-in-class professional photographer… In other words, we will take full care of your bright first photo album.
Our make-up artists and hair stylists will take care of the bride in the memorable morning. Thanks to the sketches approved and tested earlier, she can be sure about the result and avoid any kind of stress. If desired, the whole team will stay available all day long.
Whatever your theme, style and vision, expect to be surprised by our floral design and decorations. Sevents only cooperates with the most talented professionals that are known for creating memorable and stylish decorations in Italy.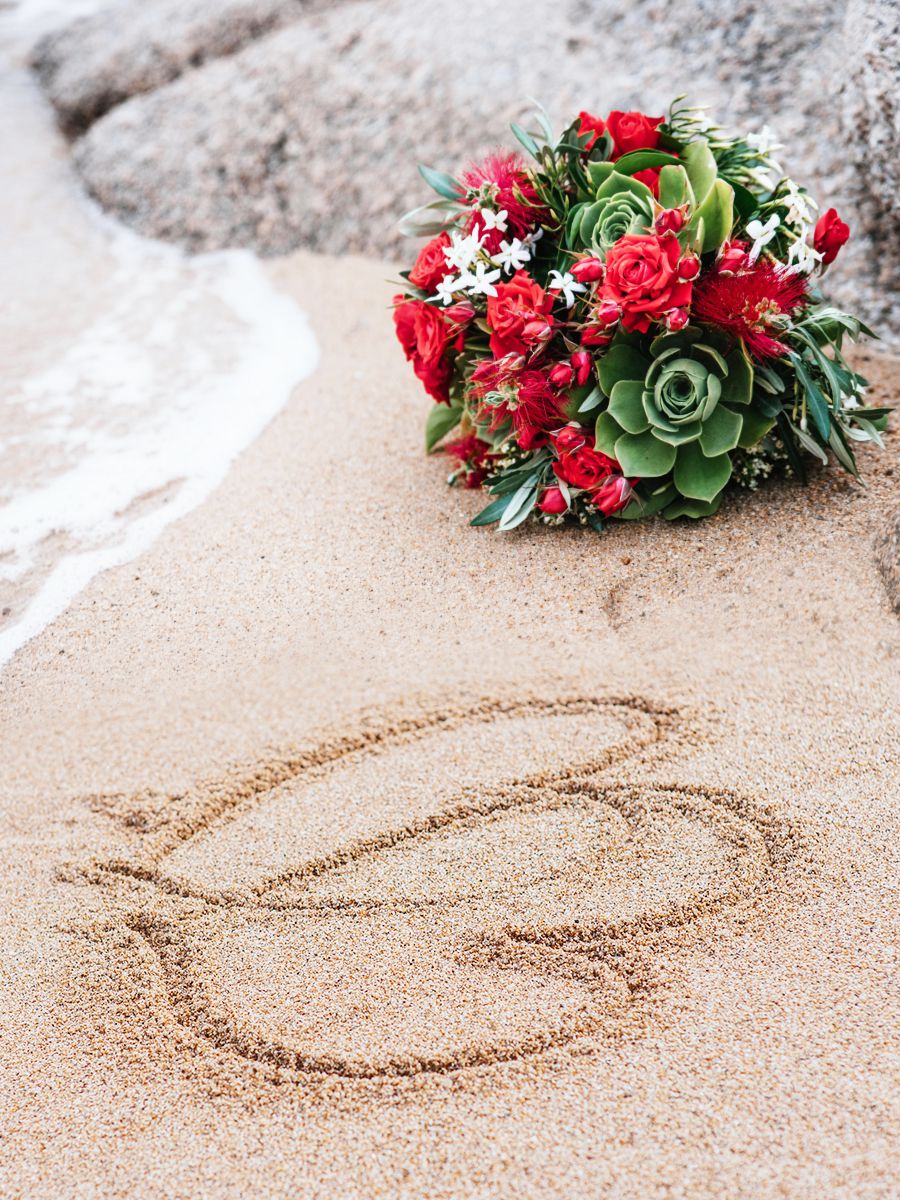 How early should we start planning our wedding?
Around 10-12 months prior to the date is a good time to start planning your wedding. This way you can be sure you'll have a greater selection of wedding venues, available vendors, and all the necessary attributes.
But we perfectly know how precious your time is and how unpredictable life happens to be. Truth is, we did it more than once and planned fabulous weddings for huge number of guests and VIPs in less than 3 months.
How much does it cost to organize a wedding in Sardinia?
The cost varies a lot depending on your vision, on the location and experience you wish to create for your guests, on the final number of guests and additional services you would like to add. We usually calculate the price after discussing all the details together with you.
In general, we recommend keeping in mind a starting budget of €1000/guest for a beautiful wedding like the ones you see in our portfolio.
Do you plan small weddings too?
Yes. We love planning small private weddings and weddings "just for two".
 Just because you've cut down on numbers doesn't mean you need to have any less of a celebration!
We perfectly know that not everyone wants the big, white wedding. Instead, smaller weddings are growing in popularity. With a more intimate guest list, you can focus on creating a personal and unforgettable wedding&holiday experience for you and your nearest while we will take care of its full organization.
We do not know which kind of wedding and style to choose. Do you provide some help?
After years of experience, we know that the wedding must reflect the couple.
 In case you are not sure about the location type and style, we will discuss it during the initial consultation. This is a chance for both of us to get to know each other and build a perfect wedding idea that is all about you two.
We have never been to Sardinia. How do we know it is the right choice for our wedding?
First of all, congratulations on your decision to get married!
In case you are planning your wedding 1-2 years in advance, but you still have not decided where your future wedding will take place, we have a solution for you.
 A Prewedding Exploratory Tour by Sardevents is a highly requested service since it offers you spending your romantic summer vacation (but also in spring/autumn – in Sardinia, we have great weather at least 6 months a year!) with pleasure and benefit.  
It will be enough for you to choose several possible scenarios for your future wedding, and we will compile an appropriate pre-wedding tour on the island, so that you can see, try, and feel the future important day. You will be able to see each other's reaction to the luxurious landscapes, evaluate the best hotels and restaurants, choose your favorite location and style that are 100% about you.
 In case you would like to celebrate your love in a couple of months and you consider Sardinia as a wedding destination option, we advise you to check our blog and consult our wedding supervisors to get a better understanding and discuss the possible scenarios.
Luxurious Bachelor and Bachelorette Parties
Do you want to organize a bachelor/bachelorette party but you don't know where to start and which theme to choose? You are in the right place!
SHOW MORE
Creative bachelor parties on the seashore, in a luxurious boutique hotel or on a spacious yacht. Depending on the participants' preferred style, their age, gender, hobbies or professional interests, we will provide suitable accommodation options and entertainment programs for bright pre-wedding memories.
Unique events and holidays in Authentic Sardinian style
We have assimilated a lot of interesting Sardinian traditions for Europeans and foreign guests, adding luxurious comfort and service, thereby diversifying already existing formats of events.
SHOW MORE
Sardinia, together with its rich history, preserves a thousand-year-old cultural heritage.
For example, «sa Coia maurreddina» (meaning «Moorish wedding»), the tradition that dates back to the 5-6th century. A truly unique experience in Europe.
After all, neither continental Italy nor Sicily has such a winning combination of authentic depth of history and the uniqueness of the beaches.
For the last 6 years, we have been collaborating with the local fashion brands&suppliers. This allows us and you to receive priority service at the best prices.
• Gruppo Collu — our direct partner and a well-known chain of clothing stores for the bride and groom.
• Sartoria Olimpic — a historic Italian atelier, where the experienced tailors will take care of the groom's suit.
• We are also honoured to have the support from the Sardinian region administration while holding our beautiful ceremonies. Together, we have also been organising Fiori e Spose, the largest wedding exhibition on the island, for the last 7 years.
and your stay in Sardinia
SardEvents offers excellent facilities for corporate events and business meetings, private parties, incentive travels, and team building activities.
We provide a wide range of exclusive and special locations in the most attractive corners of the island, personal concierge, beauty artists, photographic and video services.
Outdoor Meetings and Events
With a vast experience in the organization of luxury events and a wide network of Italian suppliers, we manage every detail of your private and business events to leave a meaningful impression on your guests.
Focus on the purpose of your reunion and enjoy your time in Sardinia together, while we take care of the rest.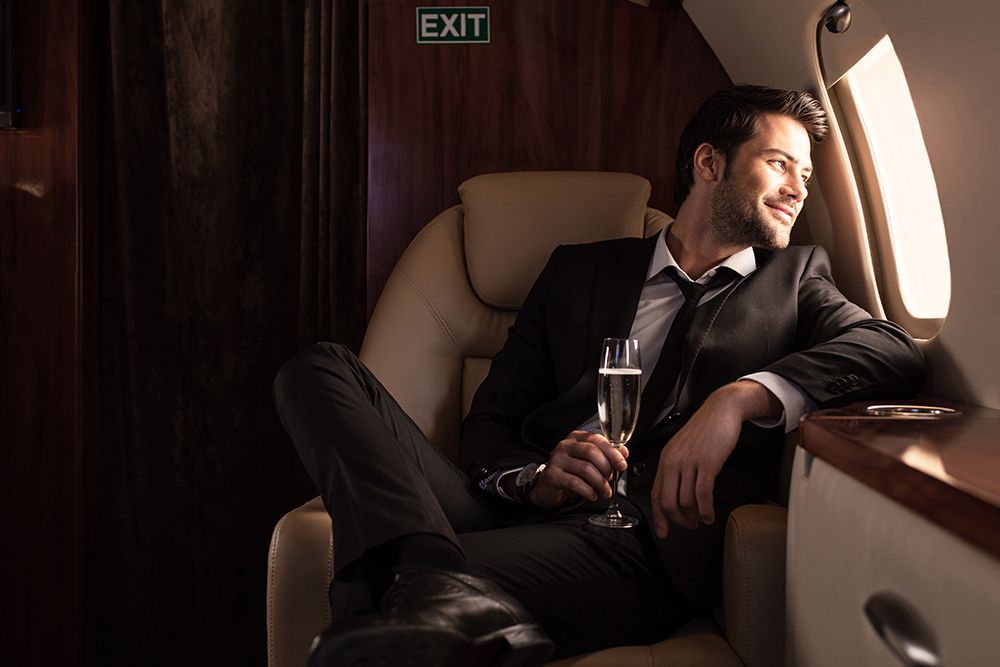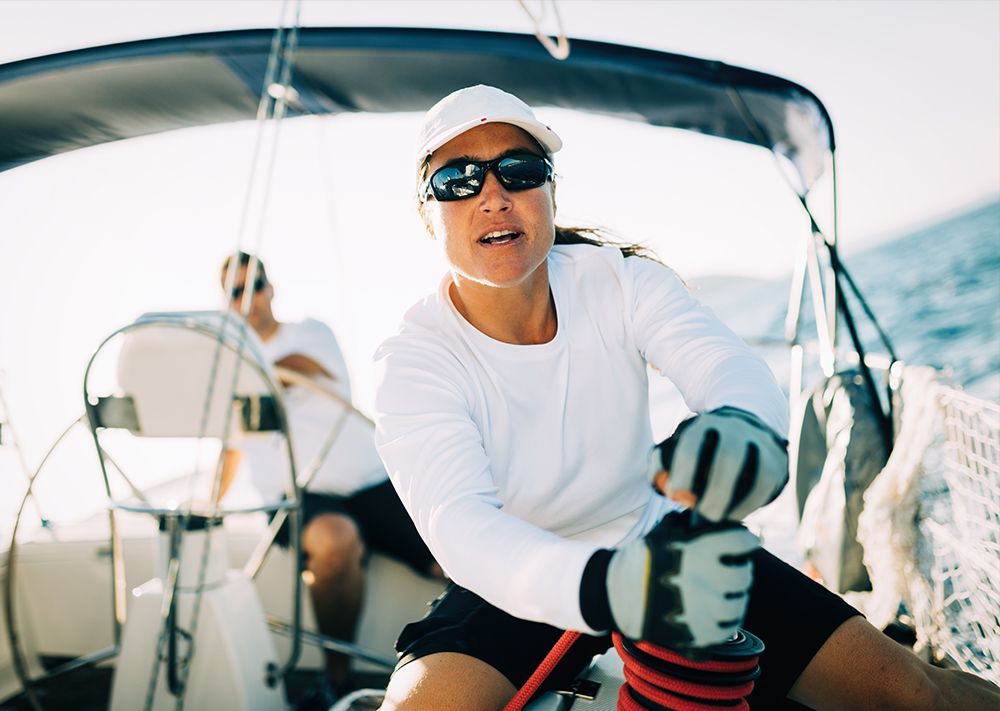 Team-Building Activities
If your goal is to improve performance in a team-based environment or boost competitiveness, you could choose to spend a vacation in Sardinia together with your team, adding some of the most creative experiences.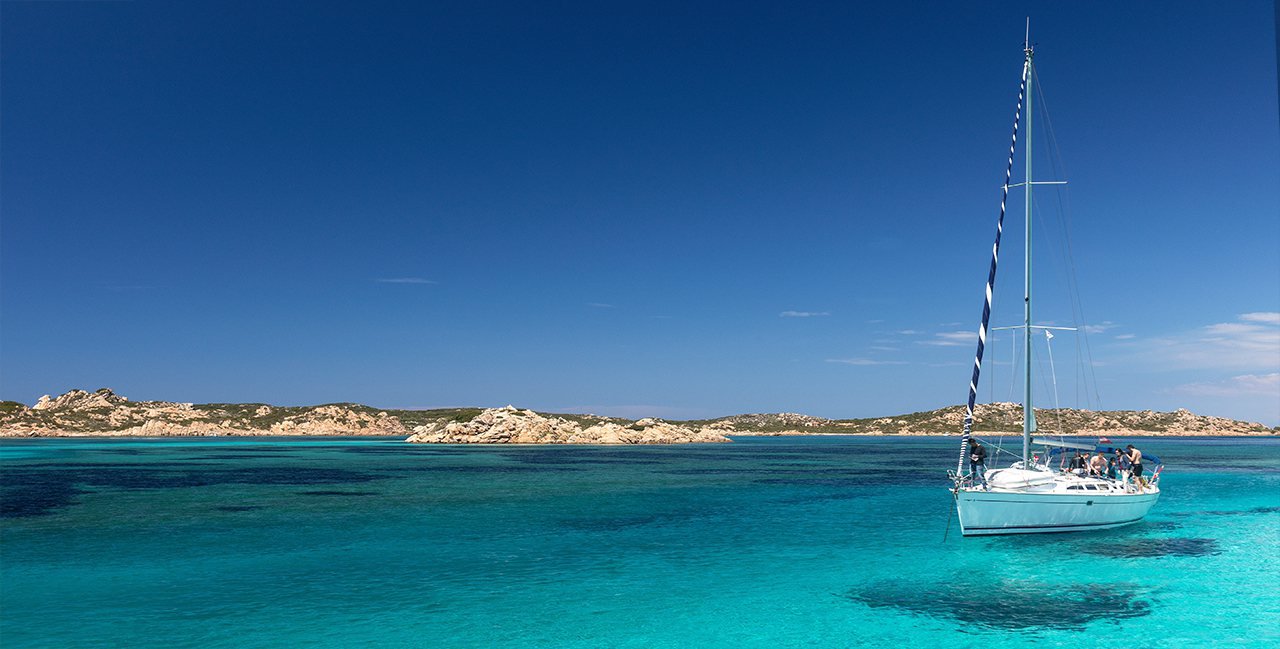 Incentive Travel
For corporate reward and incentive travel programs, we offer first-in-class accommodation, sports car tours, excursions, wine&cooking class experiences, exclusive yacht cruises, and much more.
+VIP Holiday design
Upon request, for any number of guests.
A Private Party on the island
Private parties in Sardinia are a great opportunity for anyone who wants to share moments of joy with their friends, family, or work colleagues.
We organize private celebrations and parties of all kinds, such as: anniversaries, birthday parties, graduation parties, or any other topic of your choice.
With premium catering, decoration, accommodation, transportation, yacht, and entertainment services.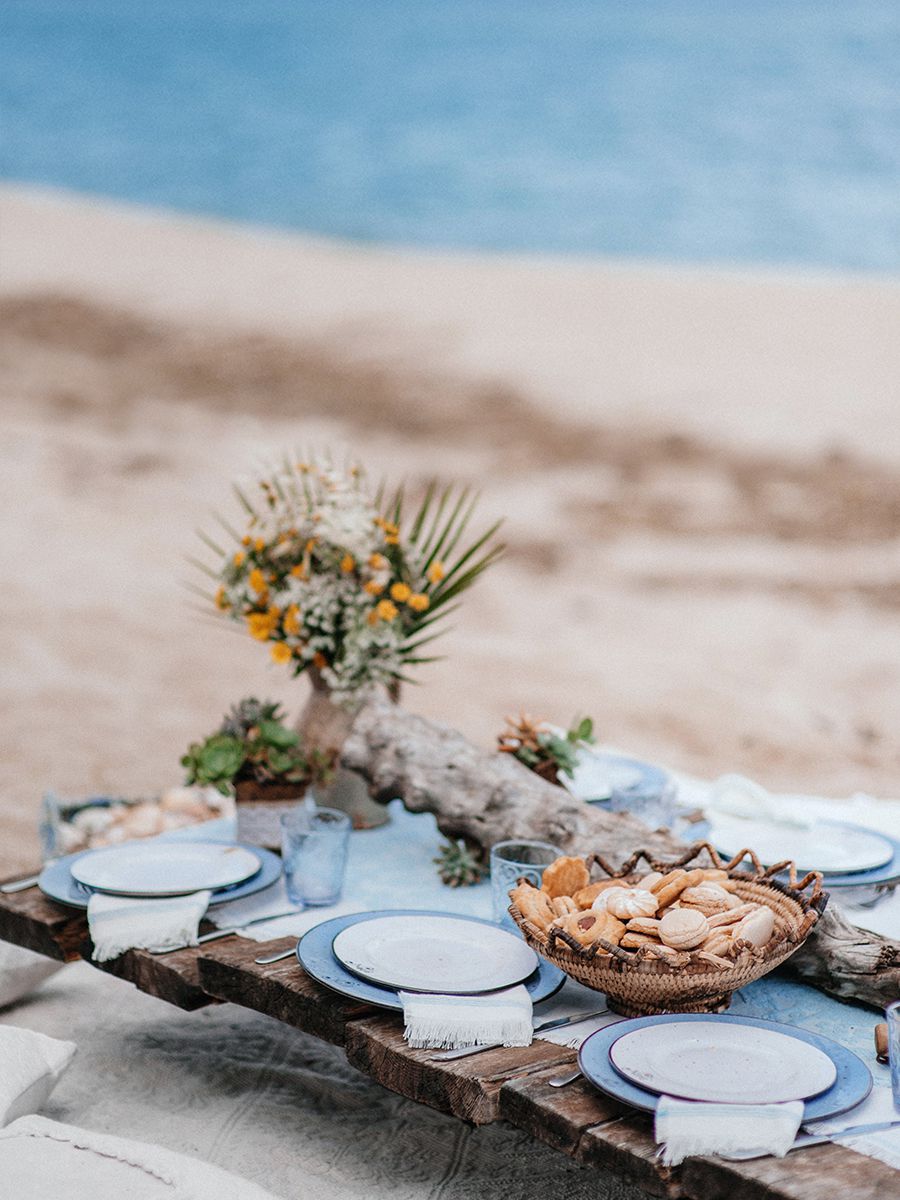 How early should we start planning our private event&holiday?
We should always consider its size, preferred location, high/low season, the number of guests and other necessary preparations. Ideally, you should have at least 4-6 months to plan an impressing event.
However, we have had cases of planning private corporate events/bachelor parties in a couple of weeks.
What is the payment schedule for planning services?
We require a deposit payment when booking the event. The specific amount will be communicated to you after calculating the approximate overall cost. Balance payment, unless other arrangements are made, is usually required 45 days prior the day of the event.
Will you be supervising my event?
Absolutely. Your wedding/event planner will personally attend your event along with other coordinators from our team. The number of coordinators will depend on the size of the event and whether you have multiple locations.
Do you provide full arrival support?
Yes, if required. We build full logistics for you and your guests. You will not worry about anything, simply take your passport, luggage, and vacation mood with you!
Can I order personal concierge services from you?
Yes, we offer professional personal concierge services (also with language support). Simply specify such request while ordering any of our services.
Personal concierge services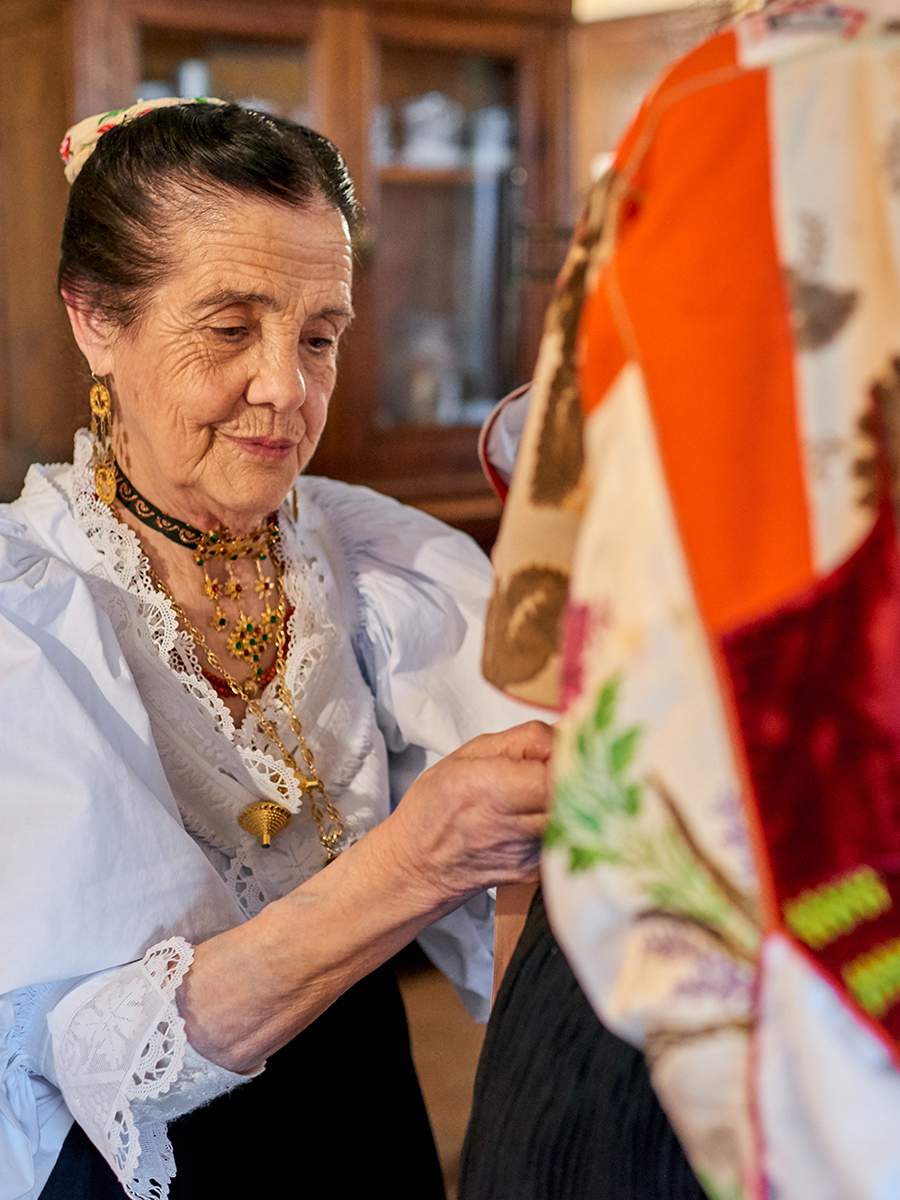 The word "concierge" probably comes from the old French word "comte des cierges." The meaning behind it was "a servant responsible for maintaining the lighting and cleanliness of medieval palaces".
Nowadays, concierge services extend far beyond just maintaining your candles lit. Personal concierges are highly skilled people with an extensive network of contacts that take care of many essential and time-consuming tasks, opening VIP access to the most ultra-exclusive events and experiences around the world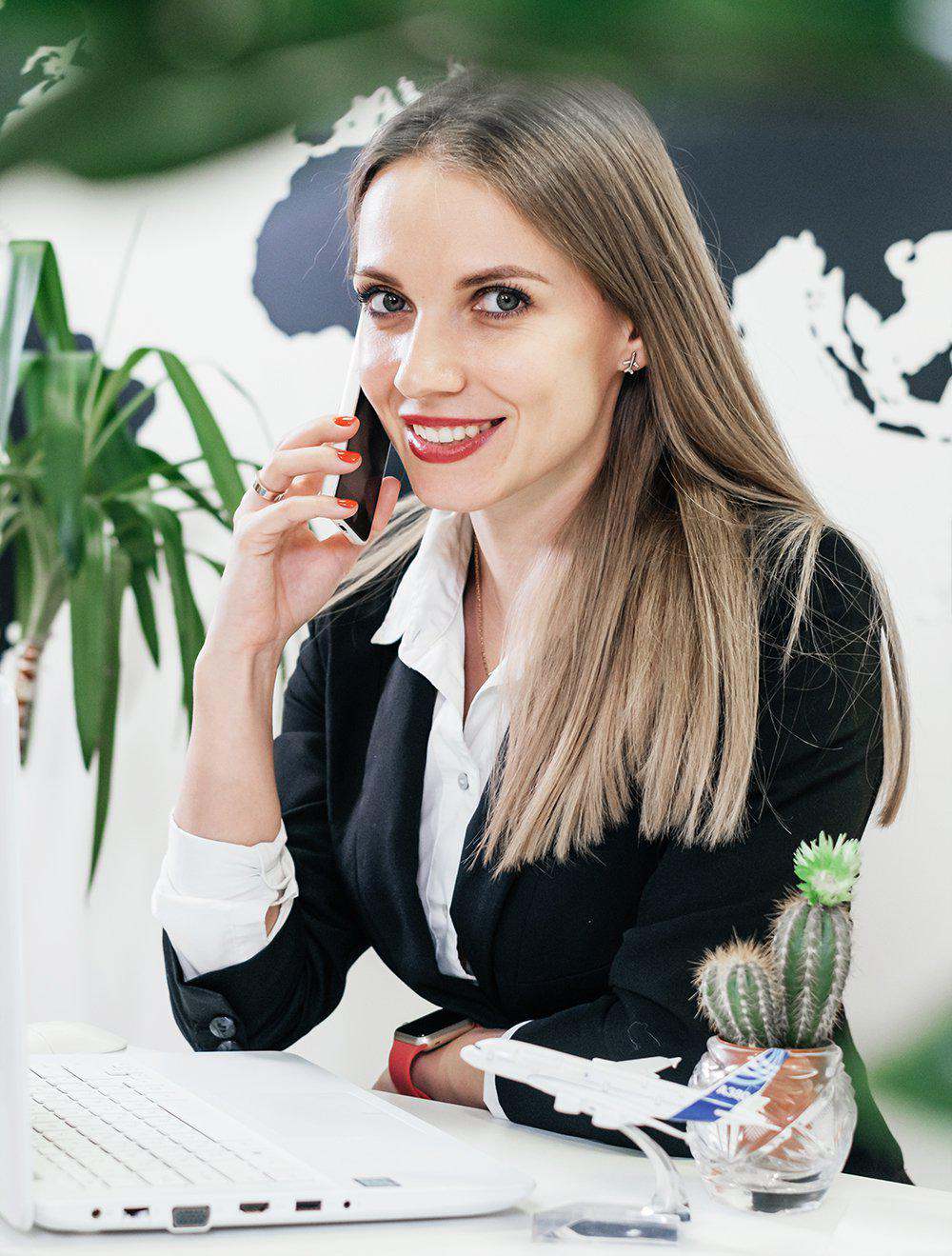 Our personal concierge services are bespoke travel experiences with you in the center of it.
We ensure you get access to the very best of everything Sardinia has to offer.
First-hand Knowledge
Luxury accommodation and transport
Top-class meet&greet services
Personalized experiences, tours, and trips

Professional Photoshoots
From 0 idea to unforgettable memories
Individual
Family
Couple
Wedding
Celebrity
Corporate
Commercial
Dron
Videomaking
The service can be added to any travel itinerary.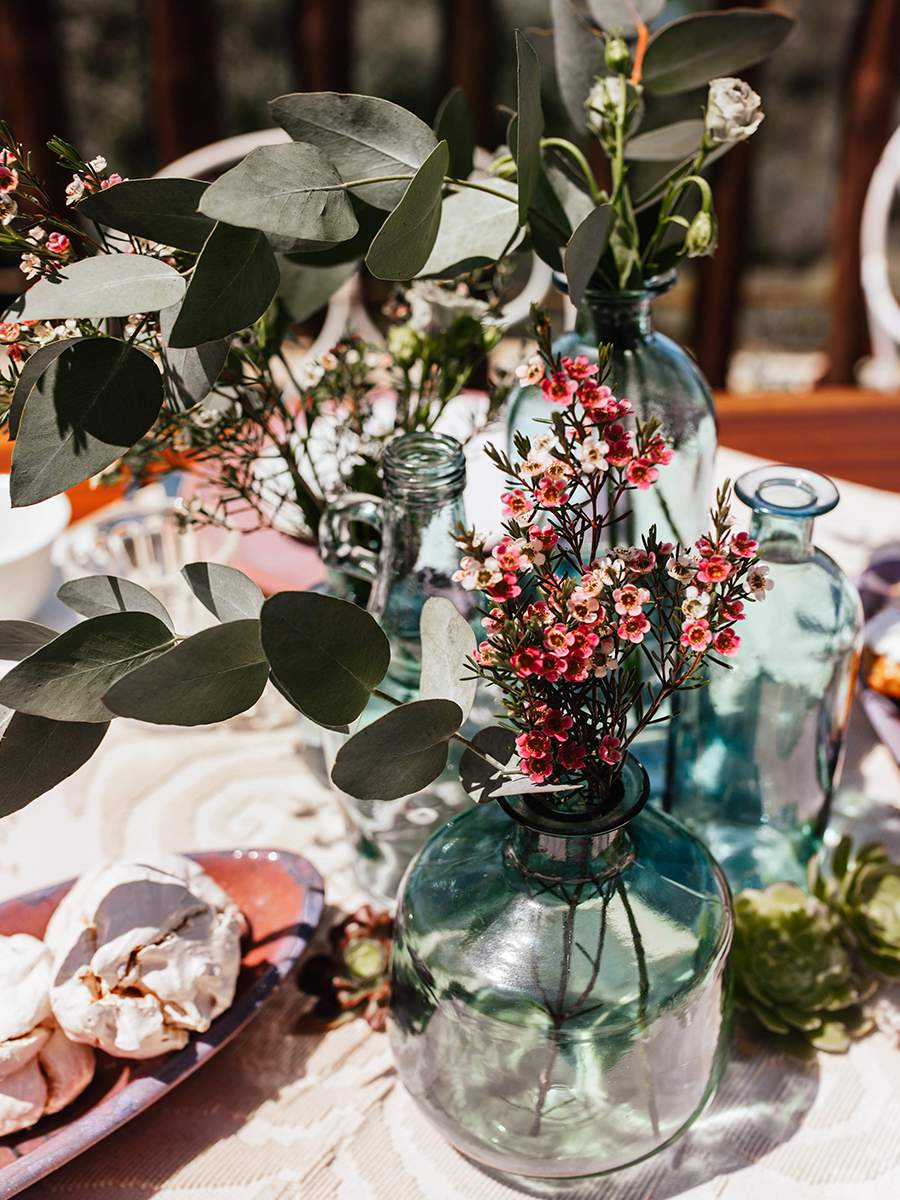 Luxury is the balance of design, in the sense of beauty and highest quality
Your special day celebrated in Italy:
Book the date.
Tell us about your dream and delegate the rest.